Madagascar is famous for having some of the world's most beautiful beaches and lush rainforests. Well-known for its biodiversity, the island nation is home to 5% of the world's plant and animal species.
                                                                                                                                          Sadly, Madagascar has found itself on the frontlines of the global climate crisis. In recent years, the island nation has endured the worst series of droughts since 1981, and more intense rainy seasons that have brought a spate of tropical storms and cyclones.  
                                                                                                                                          The extreme weather has caused widespread crop failure, created a catastrophic hunger crisis, constrained healthcare access, and caused malaria rates to surge. United to Beat Malaria is working with UN partners to strengthen malaria prevention, diagnosis, and treatment across the country. Check out the full blog post to learn more. 
                                                                                                                                                  WORLD MALARIA DAY – MATCH ALERT!
 Please support our work in Madagascar today by donating to our World Malaria Day campaign. From now through World Malaria Day (tomorrow; April 25), all gifts will be matched dollar-for-dollar, up to $100,000, thanks to a generous matching pledge from the Benito & Frances C. Gaguine Foundation. This is a great opportunity to help some of the world's most vulnerable people while doubling your impact through matching funds.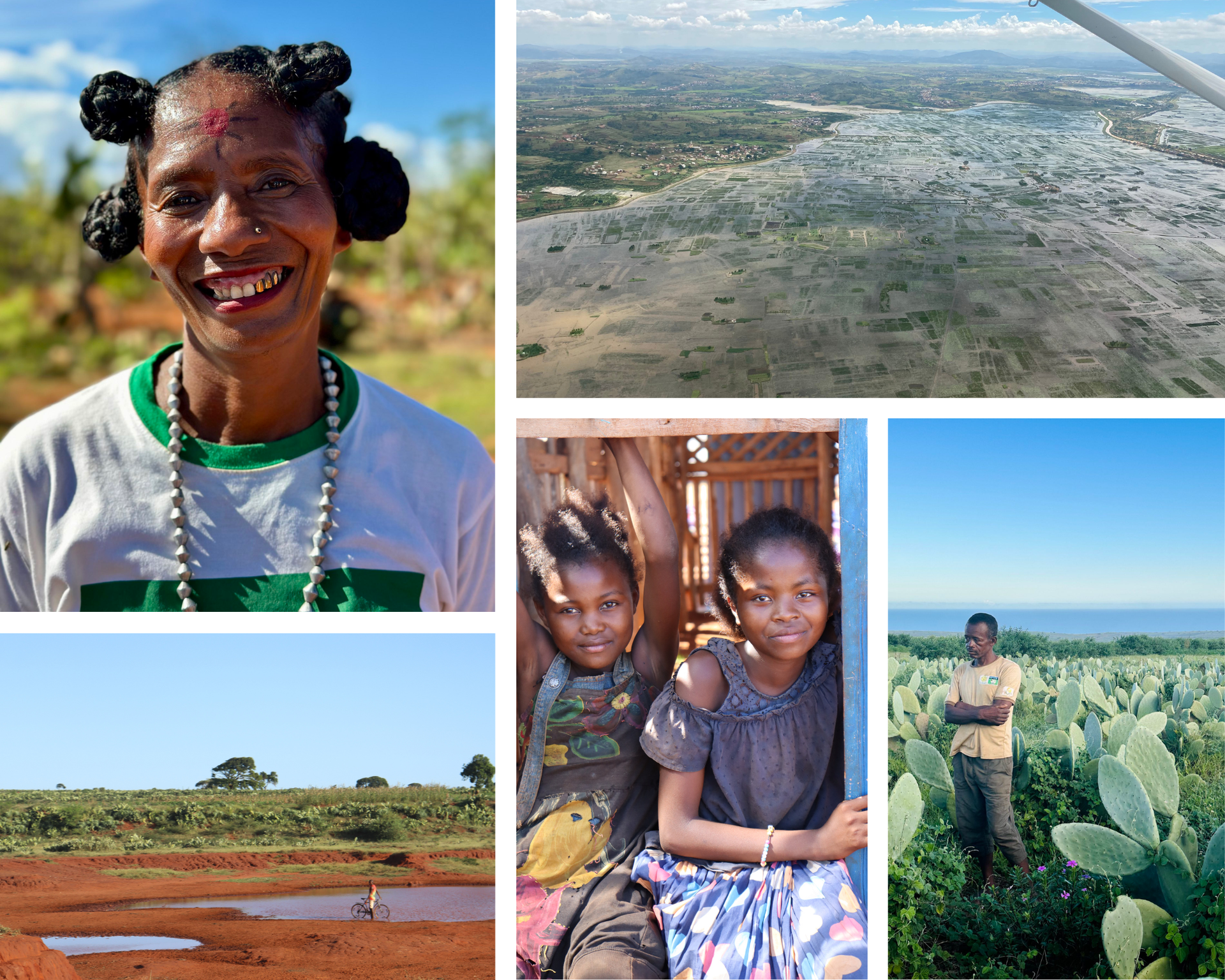 Madagascar (see photos above) has endured severe droughts and a spate of tropical storms in recent years. This extreme weather has caused catastrophic food shortages and fueled a surge in malaria. We're working with UN partners to provide malaria drugs, diagnostics, and insecticide-treated bed nets in five flood and drought-affected regions across the country. Photos courtesy of Elizabeth Metraux
CHAMPION SPOTLIGHT: 2023 Leadership Summit 
Champions, partners converge on DC
for first in-person Summit in 3 years!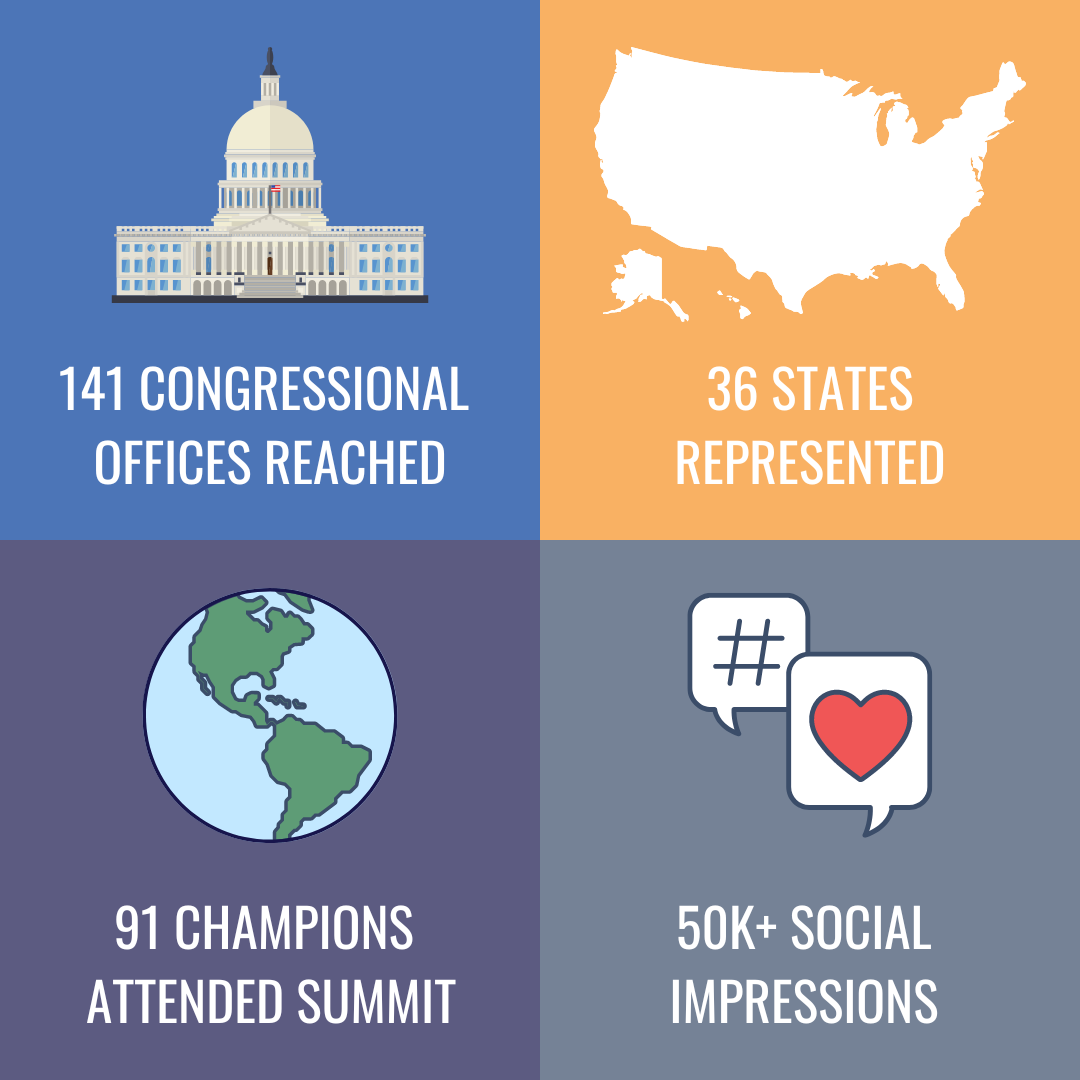 The 2023 Leadership Summit (March 26-28 in Washington DC) brought together 91 malaria champions from 36 US states and several countries, for three days of training, community building, and action. Our first in-person Summit since 2020 culminated on Capitol Hill, where our passionate and diverse group of champions held 141 meetings with Congressional offices. These meetings served to elevate Congressional understanding of malaria and reinforce the vital importance of US-funded malaria programs like the Global Fund to Fight AIDS, TB, and Malaria and the US President's Malaria Initiative.
Our passionate group of advocates, scientists, health workers, students, parents, private sector partners, and other malaria-fighting champions sent a resounding message to Congress that this deadly yet preventable disease is a priority in communities across the country.
Click here to read the full Summit recap. 
View photos from the 2023 Leadership Summit here!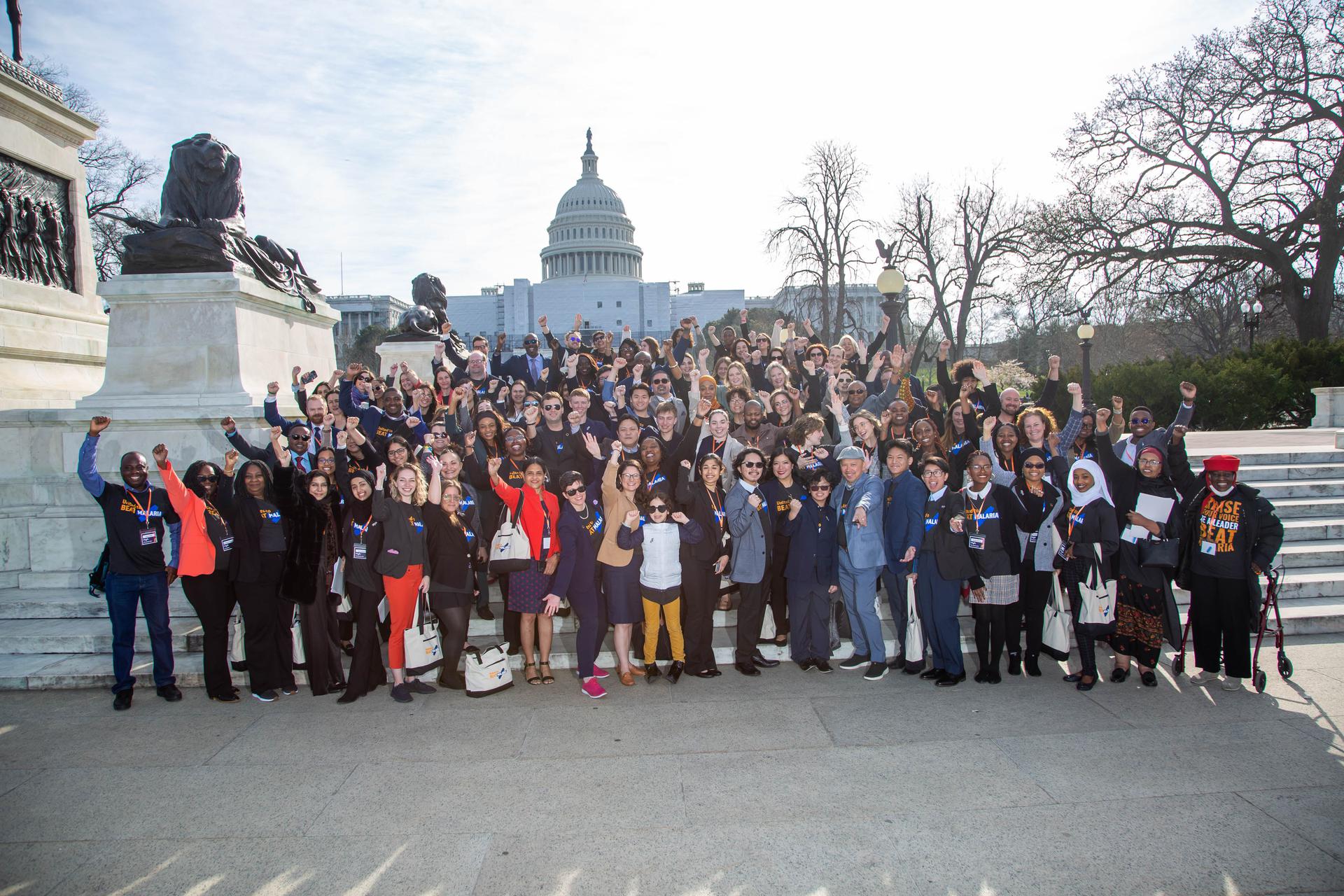 Last month, 91 Champions representing 36 US states held 141 meetings on Capitol Hill with their Congressional offices.
ADVOCACY SPOTLIGHT:
World Malaria Day – A Week of Actions
Here are 5 ways you can take action this week
Each year, April 25th commemorates World Malaria Day, a day to recognize the incredible progress the global community has made against malaria. This year, our advocates will take part in the World Malaria Week of Action to raise awareness and rally their communities and Members of Congress around the fight against malaria.
Here are 5 ways you can take action this week; check out this blog post to learn more.