As we enter the new year, our campaign is hopeful that 2023 marks a period of renewed progress in the fight against malaria. Facing continued COVID-19 disruptions and a host of other challenges, the global malaria community managed to prevent further setbacks after cases and deaths spiked during the early stages of the pandemic.
                                                                                                                                                        While some of these global challenges persist, there are also so many reasons to feel optimistic. More countries than ever are on the cusp of elimination, global advocacy efforts have helped increase funding and political will to fight malaria around the world, and the pipeline of innovative malaria tools and strategies—from next-generation bed nets and anti-malarials to vaccines and spatial repellents—has never been stronger. 
                                                                                                                                                         Our campaign is hitting the ground running in 2023 with… (click the link to find out!)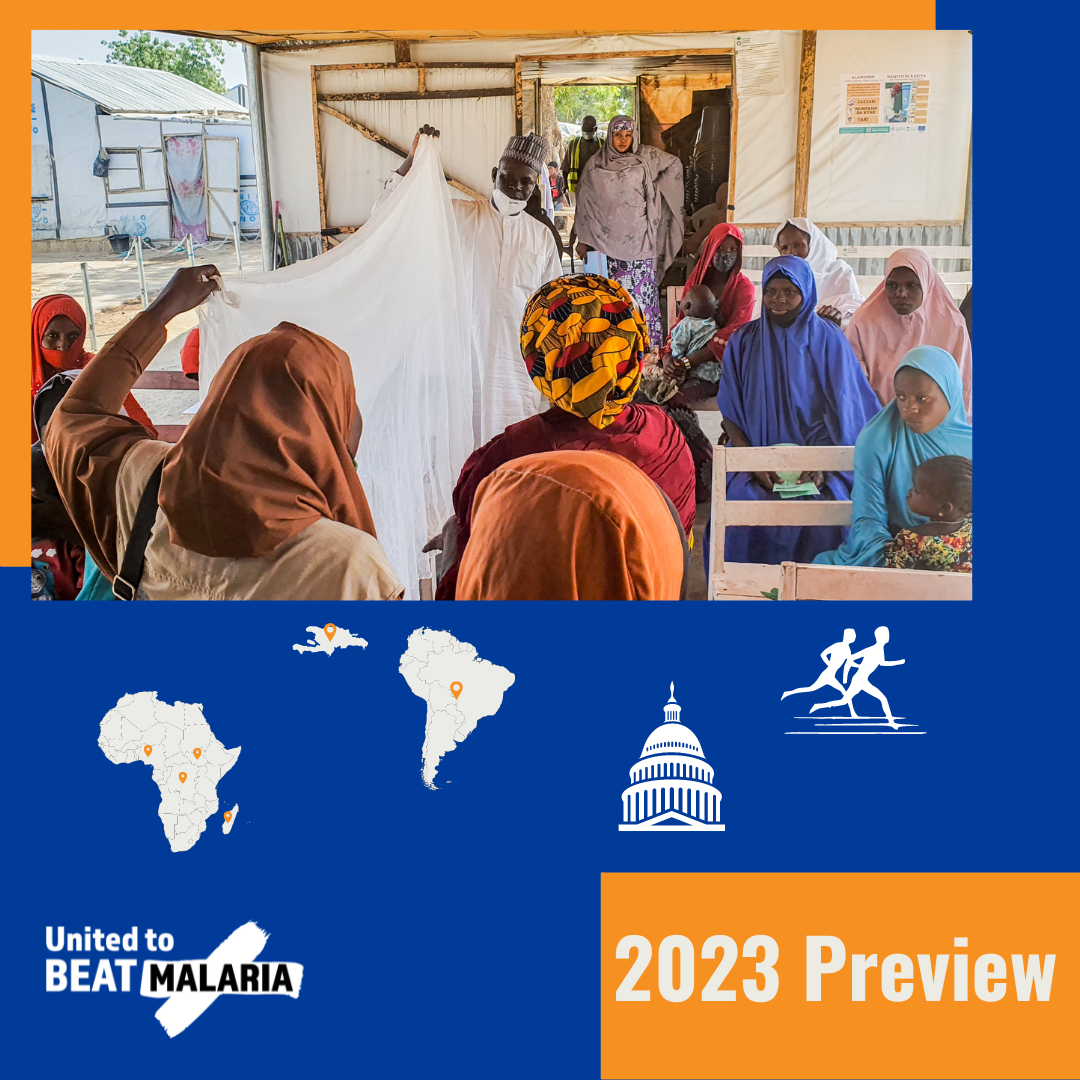 In 2023, United to Beat Malaria is supporting malaria prevention, testing, and treatment projects in Nigeria (pictured above), South Sudan, the Democratic Republic of the Congo, Madagascar, Haiti, and across Latin America. We also continue to engage and unite hundreds of malaria advocates who rally their schools, communities, and Members of Congress around the fight to end malaria.
COMMUNITY SPOTLIGHT
Mullets: A force for good in the fight against malaria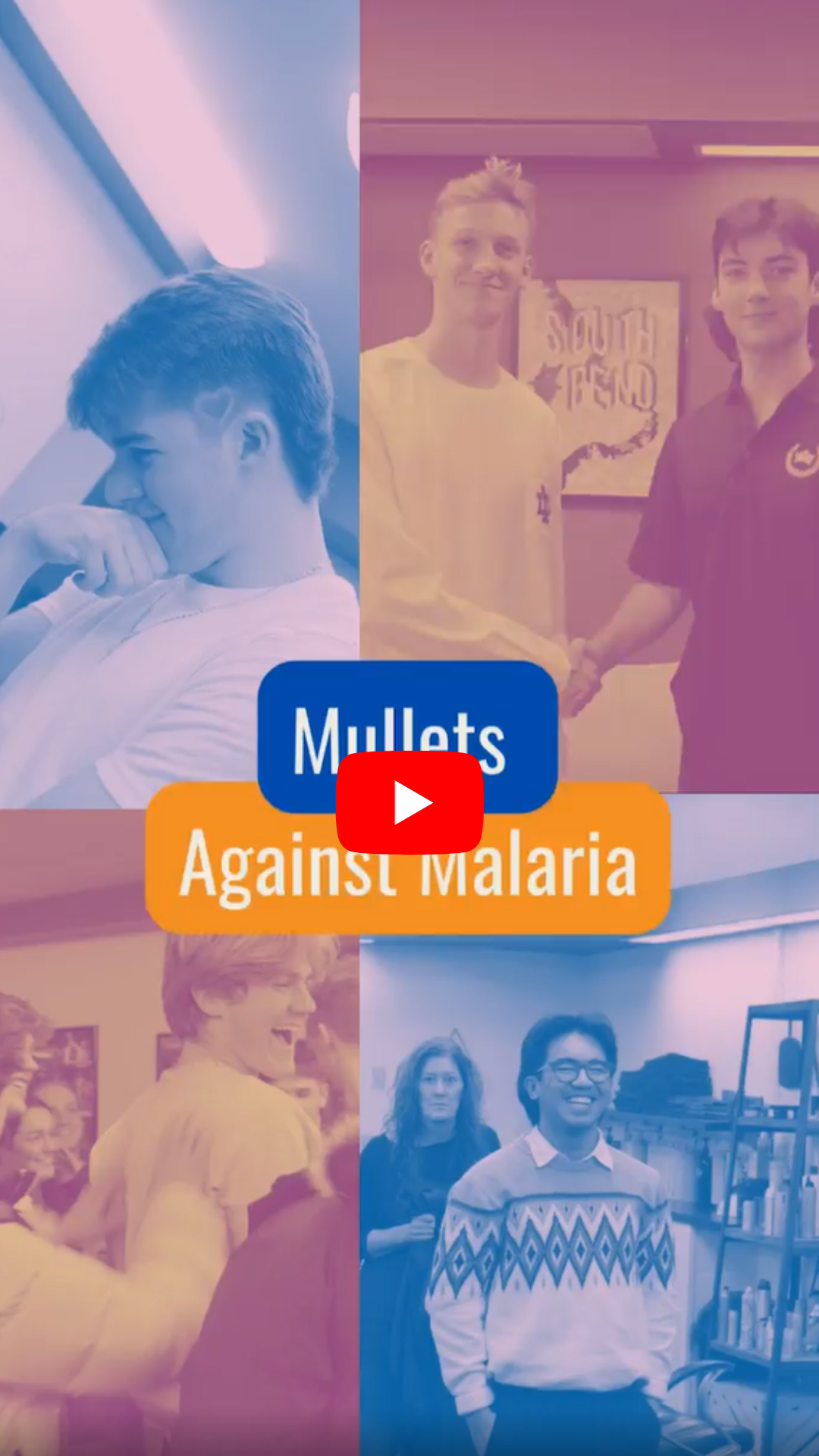 What do mullets and mosquitos have in common? They're bold. They can be distracting. They're abundant in the southern part of the US. At the University of Notre Dame, mullets are also a force for good to fight malaria.
In 2013, the president of St. Edward's Hall at University of Notre Dame challenged Hall residents to launch a campaign against malaria. Their idea – "Mullets Against Malaria" – proved to be a stroke of genius. Over the past decade, the annual campaign has raised over $100,000 for United to Beat Malaria – including over $20,000 in 2023 alone! – providing critical malaria interventions for families around the world.
Residents of St. Edwards have their hair cut at the start of every year into a legendary 80's hairstyle, the "mullet," to draw attention to the fight against malaria and raise funds for Beat Malaria. It is only when the fund-raising target for the year is met that the mullets can be retired—something that has occurred every year since the campaign's conception. Enthusiasm surrounding the event is high with every recurring year; as explained by Ryan Johnson, a student at Notre Dame and Mullets Against Malaria Commissioner: "the Gentlemen of St. Edward's Hall won't shy away from a fight, especially when it's against malaria." To see more of Johnson's thoughts on the campaign, check out this blog post from St. Edward's Hall.
Read the full story here.
CHAMPION SPOTLIGHT
Everything you need to know to
prepare for the 2023 Leadership Summit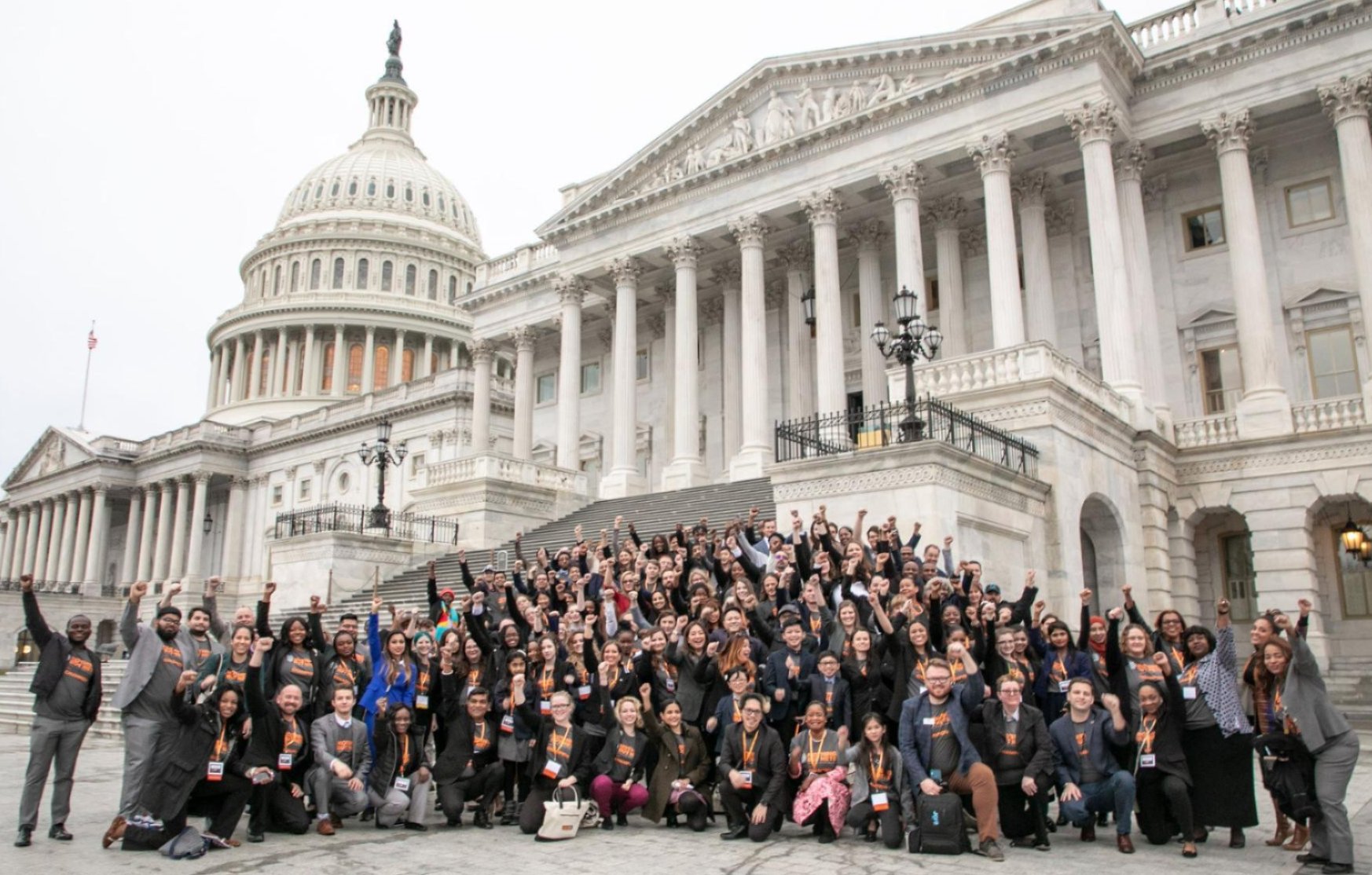 United to Beat Malaria's 2023 Leadership Summit (March 26-28 in Washington DC) is just a month away! This year, due to capacity limitations, we only have space to host 100 champions. The deadline to apply for a Summit spot has passed; and we're thrilled to have received 220 applications from 40 states!
If you weren't able to apply or were not selected, we encourage you to take action beyond our Summit. Advocacy is a year-round sport: check out this blog post to learn more about Beat Malaria's advocacy activations planned in 2023. 
If you're attending the 2023 Summit, we can't wait to see you there! We hope you can join the training webinars leading up to the Summit. Below are links to our previous webinar and links to register for our two March webinars.
Monday, February 6th Webinar: Congress & Fiscal Year 2024  – Recording | Slides
Monday, March 6th Webinar – Register Here
Monday, March 20th Webinar – Register Here
And check out this blog post to learn more about what to expect from your meetings with Members of Congress, and much more!